Break Binge Eating provides practical information, tools and tips help people suffering with – or helping others with – an eating disorder.
Unfortunately, we cannot provide support for mental health difficulties through this channel.
If you need further support or counselling, check out our help section below to access relevant services.
Health Services & Support
Australia
United States
National Suicide Prevention Lifeline:  The Lifeline is a free, confidential crisis hotline that is available to everyone 24 hours a day, seven days a week. Call 1-800-273-TALK (8255).
ANAD:  The National Association of Anorexia Nervosa strives to let callers know that they are there for them, and provide resources for further support. The helpline is available between 9am and 5pm CST Monday-Friday.
National Eating Disorders: Contact the Helpline for support, resources and treatment options for yourself or a loved one between Monday-Thursday from 11AM to 9PM ET, and Friday from 11AM to 5PM ET.  Use (800) 931-2237 or Click-to-Chat to speak with a live, trained Helpline volunteer 
United Kingdom
Useful Self-help Resources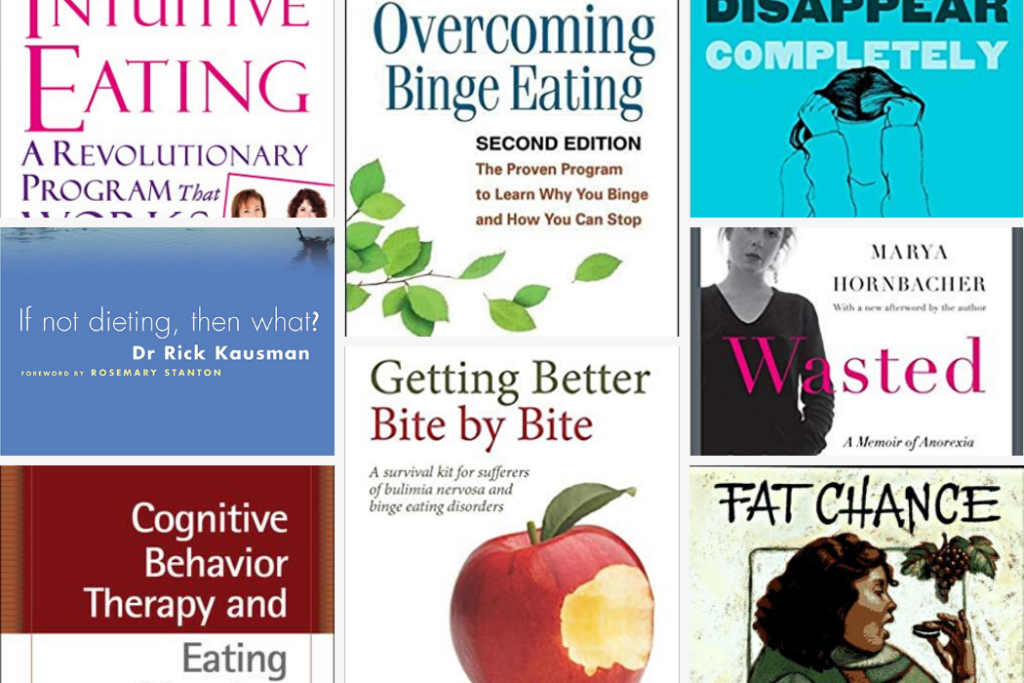 Are you looking for a book that will help you overcome your eating disorder by yourself?
Are you a therapist looking for a book that will teach you how to better treat your clients who have eating disorders?
Are you looking for a book about the lived experience of an eating disorder?
This article curates 12 of the most useful eating disorder books of all time from each of the above categories.