Reading Time:
4
minutes
Whether you're And on the train, in the car, at work or cleaning the house podcasts are an excellent way to learn access and consume new information.
Given that 75% of people with an eating disorder don't seek professional help, podcasts are an excellent way to be introduced to self-care and practical strategies for taking care of your well-being.
Just scan the 225 most popular mental health podcasts on Apple Podcasts and you'll find shows covering autism, grief, narcissism, complex trauma, codependency, and binge eating.
And with over 2 million different podcasts available (April 2021) and more than 48 million individual episodes, it's fair to say that we're spoilt for choice.
Given their popularity, we've put together a list of our 10 favourite podcasts that cover eating disorders.
It is important to note, that a podcast should never take the place of proper diagnosis and treatment. We encourage all readers with an eating disorder to first seek help.
1. ED Matters
ED Matters is excellent for covering wide-ranging topics related to eating disorders, including lived experiences, perspectives from health professionals, and familial impacts.
Each episode features a top expert in the field, bringing together new and unique insights into the field of eating disorders.
Its core aim is to have healthy conversations about eating disorders by providing evidence-based education that can be useful for those trying to recover, family and friends of affected individuals, clinicians, or anyone eager to learn more.
The short nature of these episodes (~20 mins) makes it highly suitable if you're wanting to get a quick fix of educational material.
2. Eating Disorder Recovery Podcast – Janean Anderson
Hosted by psychologist Dr Janean Anderson, this podcast introduces listeners to highly pertinent topics related to eating disorders, including the psyche of those affected, what recovery looks like, and how eating disorders are continuously affected by cultural and social norms.
It presents a great mix of educational and practical information along with personal stories to provide listeners with a sense of connection and understanding. Described as having a warm and empathetic tone, the Eating Disorder Recovery podcast is especially useful for helping those on their quest for recovery.
3. Recovery Warrior Podcast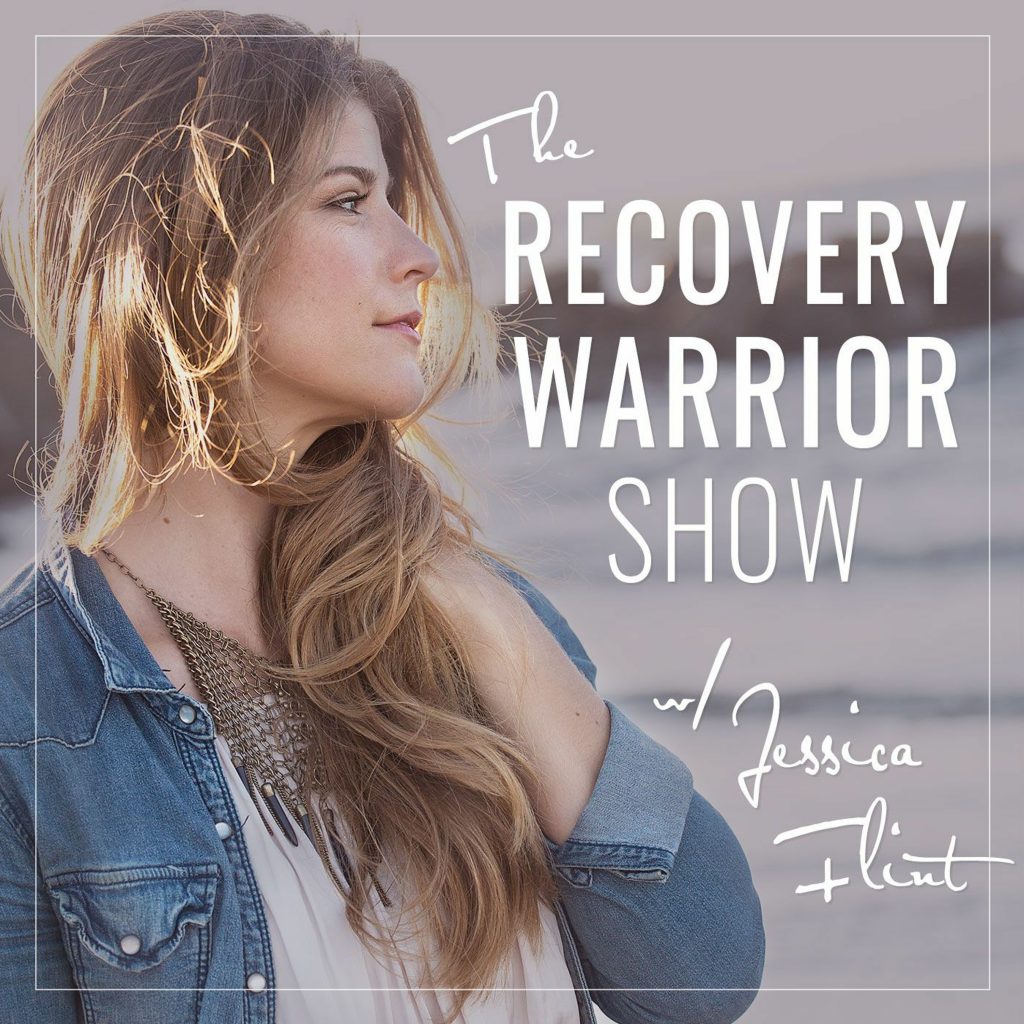 Dedicated towards the recovery journey, Recovery Warrior excels in its ability to feature distinguished professionals and patients who have had a long-standing history of eating disorders.
This podcast provides a sense of hope for those who, at times, feel disheartened by the recovery process.
By discussing success stories from the perspective of the patient, Recovery Warrior may be enough to give you bursts of motivation to continue on your journey towards a healthy life.
4. Food Psych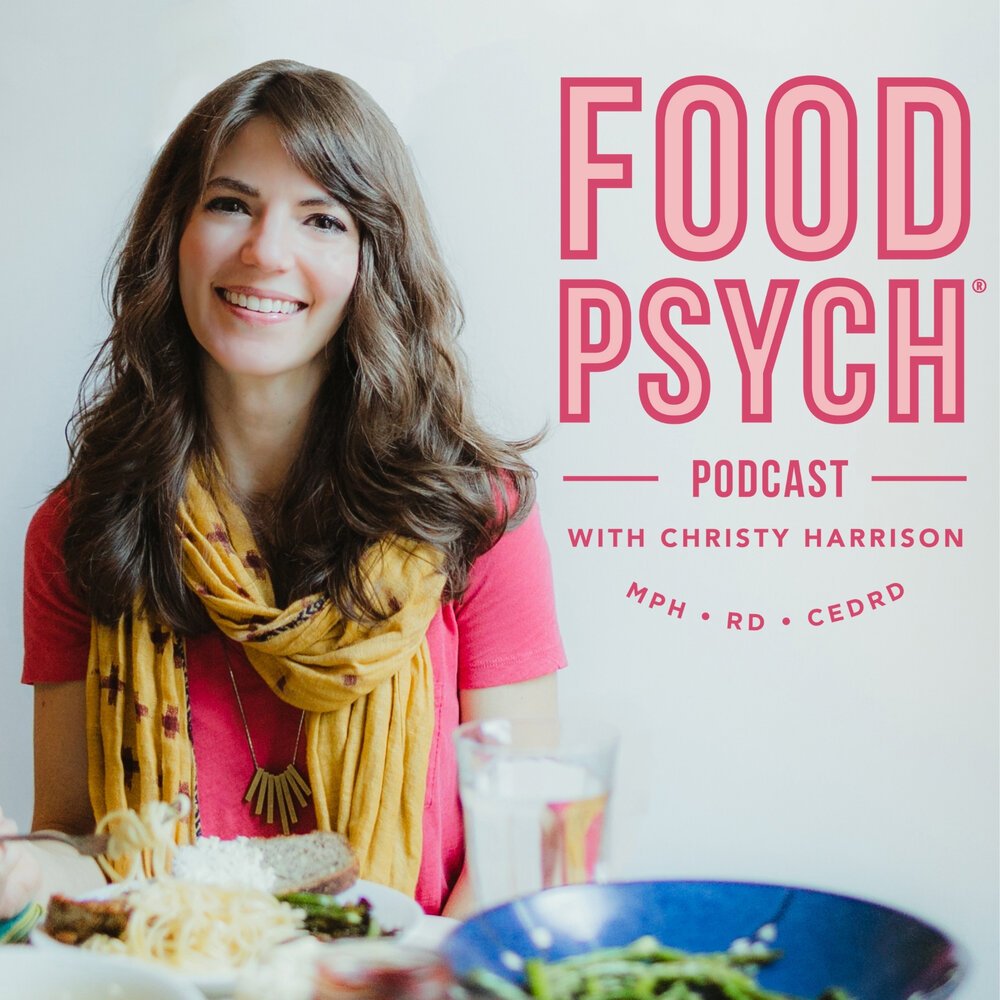 Taking a slightly different perspective, Food Psych, hosted by dietitian Christy Harrison, places a strong emphasis on fostering intuitive eating and positive body image, while at the same time challenges assumptions made by diet culture.
If you're looking for ways to keep in touch with the inner workings of your work, show greater compassion towards yourself, and honour your biological signals, then Food Psych is worth a listen.
5. Brain Over Binge
Borne out of the popular self-help book, Brain Over Binge provides highly educative material around why some people resort to uncontrollable binge eating.
Hosted by Kathryn Hansen, this podcast provides a unique blend of personal and professional experience with eating disorders, providing practical, step-by-step resources for listeners struggling with binge eating.
6. Breaking Up With Binge Eating
From the creates of the coaching program 'Breaking Up With Binge Eating', this podcasts presents short, easy-to-digest, and practical episodes that draws from latest advancements in binge eating disorder treatment.
It's a great podcast to help you better understand the principles and techniques that underpin widely used binge eating treatments, including Acceptance and Commitment Therapy, Cognitive Behavioural Therapy, and Supportive Counselling.
7. Butterfly: Let's Talk

I'm a huge fan of the Butterfly Foundation, and I was very pleased to see that they've developed their own podcast.
If you're wanting evidence-based content taken from the latest science, then this podcast is you. Its focus on eating disorder prevention and early intervention is particularly relevant for listeners who might be showing early warning signs of an eating disorder and who want some easy-to-implement self-help steps.
8. Behind the Binge
Hosted by Registered Dietitian Marissa Kai Miluk, this podcast provides nuanced discussions around recovery from eating disorders.
Its focus on educating listeners on how to challenge diet culture, coupled with in-depth discussion around how to implement a pattern of intuitive eating, makes it highly suitable for listeners for whom yo-yo dieting is at the core of binge eating.
Behind the Binge has a great balance between sharing practical tips to overcome binge eating and presenting personal recovery stories from guest speakers, while also keeping a casual and relatable tone.
9. The Eating Disorder Recovery Podcast – Tabitha Farrar
This podcast might be especially useful for those who are dealing with anorexia nervosa.
From someone who personally suffered with anorexia nervosa for 10 years, Tabitha Farrar clearly demonstrates a passion for helping others through their recovery from this deadly illness.
Not only does it offer practical tips to help support listeners through the recovery process, but its empathetic tone will be sure to make listeners feel heard, at ease, and not so alone.
10. InsideOut Institute
As a fellow Australian, I thought it'd be fitting to include the InsideOut Institute podcast, Australia's national institute for research and clinical excellence in eating disorders.
Its clear focus on evidence, as well as its ability to discuss pertinent topics with distinguished researchers and clinicians, makes this a highly relevant podcast for those wanting to fine-tune their knowledge on eating disorders. Bulimia Nervosa, Anorexia Nervosa & Binge Eating Disorder are all regularly discussed.
I'd also recommend this podcast for other professionals wanting to upskill their management of patients presenting with eating disorders.
What's Your Favorite Eating Disorder Podcast?
Did I miss any of your favourite eating disorder podcasts in 2021?
If so, comment below telling me:
Your choice for the #1 eating disorder podcast or podcast episode you think we should check out
AND
Why you loved it.