Reading Time:
4
minutes
Everywhere we look, people are on their smartphones.
More than half of the population in Western countries own a smartphone, nearly 85% of users never leave their home without it, and average users check their phones as often as 150 times a day!1Bakker, D., Kazantzis, N., Rickwood, D., & Rickard, N. (2016). Mental health smartphone apps: review and evidence-based recommendations for future developments. JMIR Mental Health, 3
Smartphones are used for many different personal, educational, social, and occupational purposes and now we're seeing smartphones are being used as a tool to boost our mood and reduce our anxiety.
Do these mental health apps even work?
In this article, I want to provide an overview of these mental health apps and whether the research supports their effectiveness.
Why use an app for your mental health?
We live in a world where mental health problems are plentiful.
In fact, the prevalence of depressive, anxiety, eating, and personality disorders are increasing at alarming rates globally 2Lim, G. Y., Tam, W. W., Lu, Y., Ho, C. S., Zhang, M. W., & Ho, R. C. (2018). Prevalence of Depression in the Community from 30 Countries between 1994 and 2014. Scientific reports, 8(1), 2861.
It is difficult for the limited number of health professionals and service providers to keep up with this growing prevalence.
After all, how can we expect to help the trillions of people worldwide with a mental health problem when there are only a handful of mental health professionals?
So, even though there are effective psychological treatments available for these common and costly mental health problems, so few people with these problems have access to, receive, or seek out these effective treatment 3Kazdin, A. E. (2017). Addressing the treatment gap: A key challenge for extending evidence-based psychosocial interventions. Behaviour research and therapy, 88, 7-18 .
Consider this example:
In the context of eating disorders, more than 70% of suffers go untreated because they cannot access standard and appropriate care 4Hart, L. M., Granillo, M. T., Jorm, A. F., & Paxton, S. J. (2011) Unmet need for treatment in the eating disorders: a systematic review of eating disorder specific treatment seeking among community cases. Clinical Psychology Review, 31, 727-735 .
This is unacceptable because we know that these mental health problems can be a cause of early death and sickness when left untreated.
If we are to reduce this enormous treatment gap, we first need to understand the possible barriers that stand in the way of people seeking or receiving psychological treatment.
Luckily, we have a fairly good idea on what these help-seeking barriers are. The most common barriers include:
Financial costs
Lack of adequately trained therapists
Privacy concerns
Geographical constraints
The stigma of seeking help for mental health
Policy and legal constraints (restrictions on which conditions are reimbursed)
What's the solution?
Technology, and in particular smartphone devices!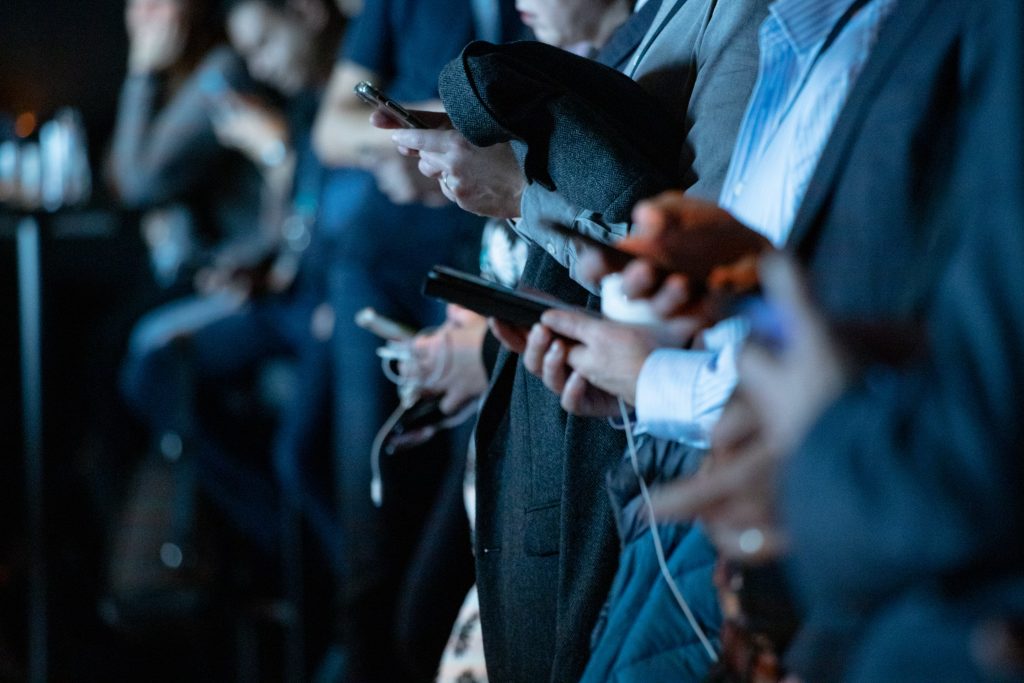 This is because principles of evidence-based mental health interventions can now be translated for delivery through downloadable smartphone apps.
Apps are usually free to download, don't require any input from a therapist and can be used whenever and wherever you have your phone.
In this way, mental health interventions delivered via smartphone apps can overcome the barriers that interfere with someone getting help for their mental health problem 5Torous, J., Nicholas, J., Larsen, M. E., Firth, J., & Christensen, H. (2018). Clinical review of user engagement with mental health smartphone apps: evidence, theory and improvements. Evidence-Based Mental Health, 21, 116-119.
What are the apps based on?
There are so many apps available for use.
The better apps are usually based on the principles of the more common evidence-based therapeutic approaches. These approaches include:
Cognitive therapy
Behaviour therapy
Mindfulness therapy
Acceptance and commitment therapy
Problem-solving therapy
Interpersonal therapy
Behavioural activation
There are many different strategies to each of these therapies; some that are effective, others, not so much.
Do mental health apps work?
By work, I mean do they improve our mental health!
The best way to see whether or not apps work is by looking at the research, particularly the results of randomized controlled trials (RCT).
Randomized controlled trials are the best available designs for letting us know if a cause and effect relationship exists between app use and mental health improvements.
I recently conducted a meta-analysis of RCTs to see whether mental health apps actually work. This is so far the most comprehensive meta-analysis of apps to date, and it's based on the latest research on health apps 6Linardon, J., Cuijpers, P., Carlbring, P., Messer, M., & Fuller-Tyszkiewicz, M. (2019). The efficacy of app-supported smartphone interventions for mental health problems: a meta-analysis of randomized controlled trials. World Psychiatry, 18, 325-336..
Here's what my team and I found in this meta-analysis:
Apps are effective in improving symptoms of depression, generalized anxiety, quality of life, stress, general distress, and social anxiety.
These improvements were made in people with and without a clinically significant mental health problems.
Apps weren't effective in improving symptoms of panic, post-traumatic stress, and negative affect.
Apps were most effective when they were based on CBT principles, when professional support was provided, and when the person continually practiced the exercises prescribed by the app.
Apps were equally effective when compared to face-to-face treatment.
So, this pretty convincingly says that apps can be an effective tool for addressing a range of different mental health problems.
Best evidence-based mental health apps?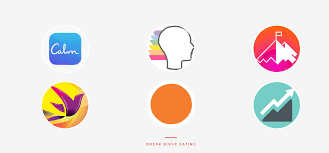 Let's now turn our attention to some specific apps you could use for yourself – in no specific order.
Headspace (General Wellbeing)
Recovery Road (Eating & Body Image)
Rise Up + Recover (Eating & Body Image)
Mood Mission (Mood & Anxiety)
Mood PRISM (Mood & Anxiety)
Calm (General Wellbeing)
AnxietyCoach (Mood & Anxiety)
Pocket CBT (Mood & Anxiety)
Happify (Mood & Anxiety)
SuperBetter (Mood & Anxiety)
HealthyMinds (Mood & Anxiety)
MoodKit (Mood & Anxiety)
iCounselor: Eating Disorders (Eating & Body Image)
Smiling Mind (General Wellbeing)
ThinkHappy (General Wellbeing)
My Possible Self (General Wellbeing)
Insight Timer (General Wellbeing)
YogaGlo (General Wellbeing)
Bonus: deVicer
The deVicer app incorporates components of evidence-based treatment to address symptoms of
binge-eating disorder and food addiction. Not only does deVicer deliver a multi-disciplinary
treatment approach, including elements of cognitive-behavioral therapy, interpersonal
psychotherapy and motivational enhancement, but what sets it apart from other apps is its cutting-
edge, user-friendly functionality. It offers: (1) online forums allowing you to connect with others; (2)
features that appropriately match you to a mental health specialist; (3) progress tracking and
symptom monitoring features to maintain accountability; and (4) behavioral techniques to prevent
relapse. deVicer's easy-to-digest content can be a much-needed first-step towards better managing
or overcoming symptoms of binge-eating disorder and food addiction.
What next?
The treatment of mental health is expected to change considerably over the next decade as a result of the widespread availability of digital technologies like smartphones.
A good deal of research, clinical, media and public attention has been devoted to mental health smartphone apps.
And there is pretty good evidence to suggest that these mental health apps are effective in treating depressive and anxiety symptoms, improving your quality of life, and reducing your stress levels.
Mental health apps are here to stay, and I expect that advances in technology will result in some seriously impressive breakthroughs in mental health treatment.
So, give an app a try if you need a pick-me-up.
After all, they are free, so you've got nothing to lose!